MAKING MORTGAGES BETTER!
Since our founding in 1999, our passion for helping people achieve the American Dream has not wavered. Our culture has grown with us and is a true reflection of our collective values and delivering on our mission of making mortgages better.
CORE VALUES:
customer obsessed.
team inspired.
results driven.
character matters.
kinda curious.
A LETTER FROM OUR CO-FOUNDER
"In 1999, my partner Keith Polaski and I knew we wanted to build radius from the ground up in every way to partner with top producing real estate agents seeking to grow their personal businesses.
Throughout our site, you will learn about our vision to challenge the status quo in the mortgage industry. We have created an innovative process with in-house underwriting and streamlined processing for you and your clients. This trend-setting process enables you to get your clients to the closing table quickly and reliably which creates a referable experience.
We believe that to be great partners, we need to work together to grow our businesses. Our marketing department is prepared with tools including social media training, video production, and graphic design that will make every marketing piece we co-brand a success.
Finally, who we are is as important as what we do. We have a dramatic vision to revolutionize and reinvest in our industry, corporate cultures, and communities in which we live and work. When you choose to partner with radius, you become part of that change; joining a team that cares for each other and protects the culture we have created. Your efforts will also contribute to our philanthropic work with; Opens Doors, Veterans Helping Veterans and Habitat for Humanity.
Thank you again for exploring this potential partnership with radius and for allowing us the opportunity to serve as your lending partner."
Sarah Valentini, President & C0-Founder
Real People. Real Service. Real Mortgages.
From first-time home buyers to seasoned borrowers, getting a home mortgage or refinancing one can be a stressful experience. At radius, we understand that.
Our customers regularly tell us how much easier and less stressful we made their borrowing experience. That's because we do things a little differently from other lenders, and it's why we've established a loyal base of clients that consistently comes back to us for their home financing needs.
More specifically, here's what sets us apart:
Real People.
From the moment customers contact us, they're connected with loan officers who carefully work to learn and meet their borrowing needs. At radius, being funneled through a tedious automated system is never an option.
Real Service.
We provide expertise, guidance and support at every turn, so borrowers can make smart, informed decisions. With our in-house underwriting, loan applications move through the process quickly and efficiently, which helps avoid confusion and delays.
Real Mortgages.
We provide an extensive line of established lending programs, from industry standards to niche products, which meet a full range of borrowing needs and circumstances, even for less typical client profiles.
And that's just the beginning of how we make home mortgages better. Whether you're planning to buy a new home or refinance, we're here to help.
BEST COMPANY + GREAT PLACE TO WORK + COOL OFFICE SPACE
Our office employs some pretty cool people that work as hard as they play. When they are not winning awards you can find them running marathons, coaching sports teams, mountain biking, playing golf, playing hockey and enjoying time with their families. We frequently volunteer our time and energy to benefit the communities in which we live and work.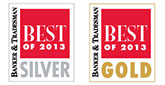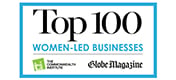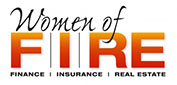 Happy customers are our best proof that we make the mortgage process better for everybody. The comments below represent just a small sampling of the feedback we regularly receive from clients. See what they have to say!
Facebook
Kim Stone is by far the best loan officer that my wife and I have ever worked with. Kim doesn't just sell you a mortgage, she will custom tailor a mortgage to make sure that it's the best solution for your needs. Her extensive knowledge of the banking industry makes her a powerful ally. We highly recommend Kim Stone for all your mortgage needs.

Tom R.
August 2019
Quick & efficient, knowledgeable, professional, patient, caring, friendly, and AWESOME people!! I find myself LUCKY working with Radius teams on my first home. I couldn't say enough how grateful I was, and a thousand THANKS to my financial team: DONNA, SARAH, JENNIFER and insurance team: TRACEY and PAM!!!

You helped me close the BEST DEAL ever with even BEST QUOTES on insurances for my new home – even though my case was troublesome (and I knew it) which made it almost impossible elsewhere. HIGHLY RECOMMENDED for inexperienced first-home buyers, and honestly I truly think if I ever get chance to buy a second house I WOULD come back to the-one-point: Radius financial group!

I LOVE YOU PEOPLE!

Pham H.
July 2019

We have secured two mortgages with radius now, and they have been unbelievable. Sarah is knowledgeable, professional and approachable. She goes out of her way to explain every single step and made sure we were able to see all of our options.

Kate F.
June 2019

This morning I signed my mortgage refinance with Radius Financial and 5 years ago we signed our first mortgage with them. I literally don't have words for how amazing this company is.

I contacted them less that a month ago to see if they could help me roll my student loans into our mortgage or find a way of helping us to free up some money every month.

They went above and beyond and ended up helping us to save over $600 a month! On top of that, their amazing customer service made the process quick and stress free.

If you EVER need a mortgage or to refinance, you need to contact this guy (Bob Melone).
They will help you every step of the way and do everything they can to make things work for you!

Thank you Radius Financial and the entire Bob Melone Team!

Julianne B.
February 2017
Customer Surveys & Emails
Refinancing can be confusing and overwhelming. Brian A. and his team were great to work with!

Lindsey S.
Professional people, efficient and passion for the job. Don't change.

Valdemar S.
Brian S. was amazing in handling things from beginning to end. Always clear in his explanations, always available to answer questions, always looking for the best options for his clients. Would work with him again and would highly recommend him to anyone I know.

Jose F.

Lee Johnson and team were outstanding to work with. I felt like they really looked out for my best interests.

Larry L.
Referral Partner Emails
I would just like to say that you ROCK!!! And I will tell everyone. Thank you so much for all your hard work and dedication. It's people like you who make a difference in this challenging business!!

Christina G.
REALTOR®
Pretty amazing job you and the radius underwriting staff did on Thursday. Getting a loan cleared to close and actually close on the same day is unheard of. Great job!

Timothy R.
Attorney
Every real estate agent should know about radius' turnaround times and closing efficiency…

Mark S.
Attorney/Partner

I have been in the real estate business for just over 27 years. I started doing business with Radius about 16 years ago. Jeff Pilon saved a deal that was dying fast. He got the deal closed and I have been doing business with Jeff at Radius ever since. I have mortgage people knocking on my door for business all the time, but no changing for me. Every sale closed that Radius handled with me.

Brian F.
REALTOR