Get the facts you need to buy your first home.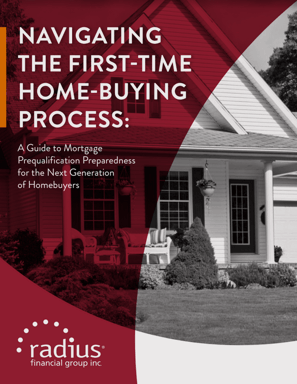 Achieving your homeownership dreams starts with a solid plan. But figuring out how to navigate the process on your own can be challenging! It's important to understand the facts and the myths about the home-buying process and realize that there is no one-size-fits-all approach to getting approved for a mortgage loan.
Even when buying a home seems impossible, remember that you can achieve your dreams if you have a plan in place and the information you need to make smart decisions.
In this guide, we'll empower you with the facts and information you need to prepare to buy a home for the first time.
We walk you through:
How to determine your purchasing power before you start looking for a home


Common misconceptions about the home-buying process


The prequalification process and how to prepare for it


The pre-approval process and what to expect


Choosing the right lender to help you get a mortgage loan that's right for you


Ready to get started on your path toward homeownership? Fill out the form to download the e-book.