You've probably seen plenty of guides detailing the home-buying process, but have you ever seen a guide that looks like a game?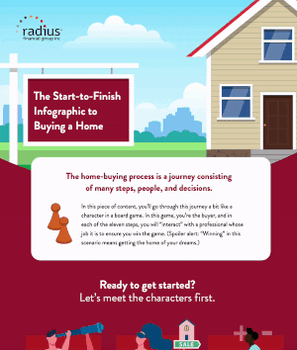 As you journey through this infographic, you'll play the role of a homebuyer.
Along the way, you will:
Meet and interact with important characters (e.g., lending officers and real estate agents).


Learn about each step in the home-buying process.


Make decisions to help you "win" the game (i.e., land the house of your dreams).


Fill out the form to start your adventure!